You're practicing social distancing, washing your hands and wearing a mask in public. These precautions are (hopefully!) keeping your friends and family safe, but are there more ways to help your community?
We know that generosity has the power to unite and build stronger, more resilient communities during a crisis. Whether you want to support medical needs, protect vulnerable populations or sustain the nonprofits you love, here are ways to help now: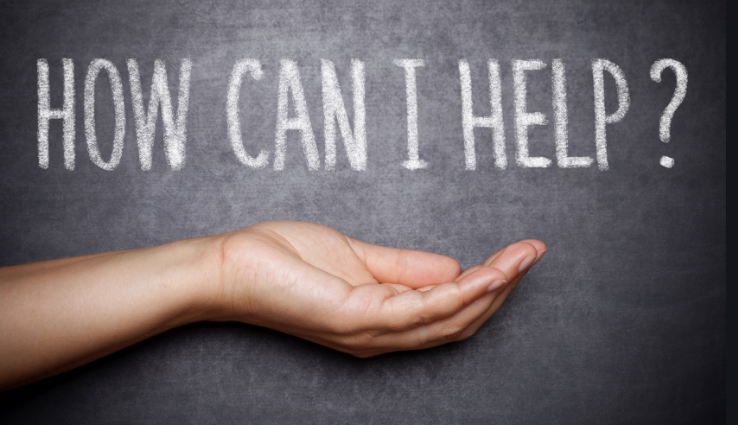 1. Give with your heart and your head. We know giving can be emotional—it's tied to your values, life experiences and the people you love most—so consider the issues close to your heart, but make your selections using your head. Think about whether the nonprofit has a proven track record with their mission and how they steward resources to make the deepest impact.
2. Give now. Give generously. Many people choose to make their donations at the end of the year, but nonprofits need your support at this time. If you have the means, consider altering your timeline and amount. Sustaining the nonprofits you care about at your usual level or increasing your gift will help them continue important work.
3. Give flexibly. "Unrestricted" funds—donations given for use as-needed, without earmarks—allow nonprofits to channel those resources for the greatest need. Our nonprofits rely on steady funding, and they are now facing an increase in demand with a decrease in revenue. Support the ways they are innovating and transforming to serve their mission with flexible funds that allow the maximum impact.
4. Give of yourself. Being generous is not limited to financial donations. Adopt a giving mindset to bring comfort, joy and support in the ways you can. Keep safety first but contact local organizations to find out how you can volunteer your time or skills. Use your purchasing power to lift up local businesses. Vote. Complete your census. Share information and be a voice for how people can help each other. Your example will show others that they can take action too!
5. Give to the needs. Consider the array of demands facing your community:
Medical supplies, treatment & development—provide protective equipment for frontline health staff, support for free clinics, help further diagnostics and vaccines, and aid those who are sick.
Food insecurity—support children who rely on school meals and others facing layoffs, reduced wages, shelter-in-place orders or food staple shortages to get enough nonperishable items and nutritious food.
Economic security—assist with the housing expenses, food costs or potential medical bills of those struggling to make ends meet.
Elder care—contribute to programs that address food delivery, isolation or complex medical issues for seniors who are affected more dramatically by COVID-19.
Educational support and childcare—support school systems adjusting to remote learning, educational programs for youth and organizations providing emergency childcare for working parents.
Homelessness—help those without shelter acquire the necessary food, hygiene essentials, health screening and treatment to stay well.
Child and domestic abuse—donate to help provide a safe place when this stressful situation can cause a rise in violence at home.
Mental health—support the emotional toll that the pandemic may have on those serving the frontlines, recovering from addiction, suffering in isolation or facing job loss.
The Community Foundation is open and our staff is here to help you give smart. Search our nonprofit directory by issue area, size or geography to identify organizations working in your community. Connect with us about tax-wise ways to give. Support the Arkansas COVID-19 Relief Fund or contact our Development staff for additional guidance. We are your smart giving resource.