Arkansas Asset Funders Network, Arkansas Community Institute and HOPE Policy Institute (HPI) hosted a virtual town hall on Thursday, January 27 to spotlight the burden of medical debt and court costs in Arkansas. The event unveiled policy recommendations and a special announcement benefitting Arkansans struggling with medical debt. The goal of the event was to grow awareness of medical and court costs/fees debt in Arkansas and inspire action and policy change at local and state levels.
Moderated by Roby Brock, the event, "We're Still Hurting: From the ER to the Courtroom" included Judge Rita F. Bailey of the 31st State District Court, Heather Larkin of Arkansas Community Foundation, Signe-Mary McKernan of the Urban Institute, Kevin Ryan of the Fay W. Boozman College of Public Health at UAMS, Neil Sealy of the Arkansas Community Institute and Joanna Smith-Ramani of the Aspen Institutes' Financial Security Program.
Lower income Arkansans and people of color are disproportionately affected by medical debt. Heather Larkin announced that a group of philanthropic organizations and donors is erasing $35.3 million of medical debt for Arkansas residents. 23,896 Arkansans, spread through all 75 counties, are benefiting from the debt payoff, with an average eliminated medical debt of approximately $1,500 per individual or family. RIP Medical Debt coordinated the payment on behalf of the Winthrop Rockefeller Foundation, HOPE Credit Union, Arkansas Community Foundation and other donors.
As part of the event, Arkansas AFN, ACI and HPI shared federal, state and hospital-led policy recommendations that could help alleviate and prevent medical dept. They also highlighted how the court system, state legislature and local governments could enact changes to end the criminalization of poverty and reform debt collection practices. Click here to watch the event.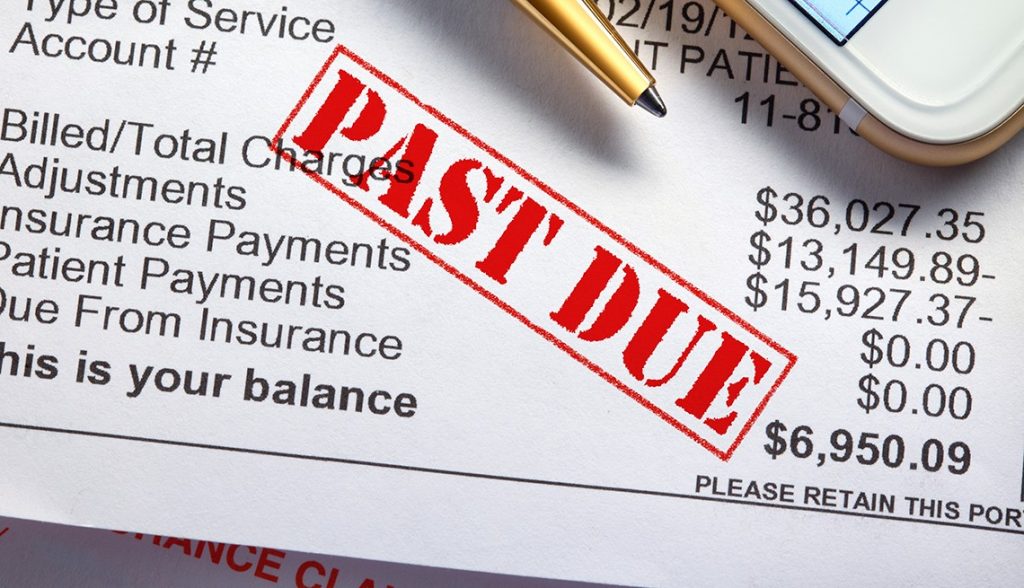 Understanding Debt
Medical debt and fines and fees debt is a barrier to economic mobility. If people are already struggling with low incomes, and having to put money toward debt, then they can't save or build wealth towards the future. This type of debt perpetuates the cycle of poverty.
When families can't pay the debt, they default on these debts which results in damaged credit scores, compounding barriers to economic opportunity. Medical debt and fines and fees exacerbates pre-existing financial insecurity. There is data that shows a spillover psychological effect of date, which deeply effects families and their children.
Actionable strategies to combat the debt crisis include passing state laws to regulate and expand hospital-based financial assistance programs and providing protections for patients from abusive medical debt collection practices.
On a federal level, advocates can urge the Consumer Financial Protection Bureau to mitigate the harms of medical debt by limiting medical debt reporting on credit reports; create and publish new data on consumer impact of medical debt, particularly in communities of color; and increase consumer safeguards related to debt collectors and health care providers. 
More creative solutions include developing constructive alternatives to harsh fine and fee collection practices such as low-cost payment plans, financial counseling/coaching, and meaningful community service.
Funders can also lessen the burden of medical debt and court costs by increasing Arkansans' access to legal representation or legal counseling; calling for systemic reforms; elevating impacted residents' stories; and funding advocacy, research and public-private pilot initiatives.
Unless adequately medical debt and fines and fees deepens existing disparities in Arkansas, stifling economic opportunity particularly for ALICE households.
A full list of policy solutions presented at the January event can be found here.
---

About Arkansas Asset Funders Network
Arkansas Asset Funders Network is a regional chapter of grantmakers who invest in opportunities for low and middle-income individuals and families to build economic well-being. Members include private, public, corporate and community foundations as well as public-sector funders and financial institutions. For more information, visit assetfunders.org.

About Arkansas Community Institute 
Arkansas Community Institute was founded in 1985 to improve housing opportunities in low- to moderate-income neighborhoods in Arkansas. The grassroots organization organizes low-income, working families to enable them to fight for social and economic justice. Over its history, ACI has released several reports on fair housing, predatory lending, access to health care, Arkansas's landlord tenant laws and debt. ACI also offers free tax preparation and other services.

About the Hope Policy Institute
The Hope Policy Institute (HPI) is the policy and advocacy arm of Hope Enterprise Corporation / Hope Credit Union. HPI develops and advocates for policies to increase investment, expand financial inclusion and build the power and voice of local people in the Deep South. Channeling the voices and lived experiences of its members who often face discrimination in the financial service sector, HPI offers policymakers, at all levels, the information needed to make equitable decisions and build a stronger region. To learn more, visit hopepolicy.org and hopecu.org.
Debt in America: An Interactive Map
This map shows the geography of debt in America and the  debt differences that can reinforce  the  wealth gap  between white communities and communities of color.

Click here to view the interactive map.