By Kimberly Dishongh
Tony McDaniel's life has changed drastically in the last two years. He still enjoys watching sports and fishing, but his thoughts are often dominated by dialysis and medical debt. It's been a shock to his system.
"Especially when you're healthy and all of a sudden your life gets turned upside down, no fault of yours," said McDaniel.
McDaniel, of Little Rock, had hip replacement surgery during the summer of 2020 and was still healing when he caught COVID-19 in November of that year. "I went in the hospital on November 14, and I was doing OK for the first week, but the week of Thanksgiving, COVID attacked my kidneys and made my kidneys fail," he said. "I also had pneumonia so my lungs were affected."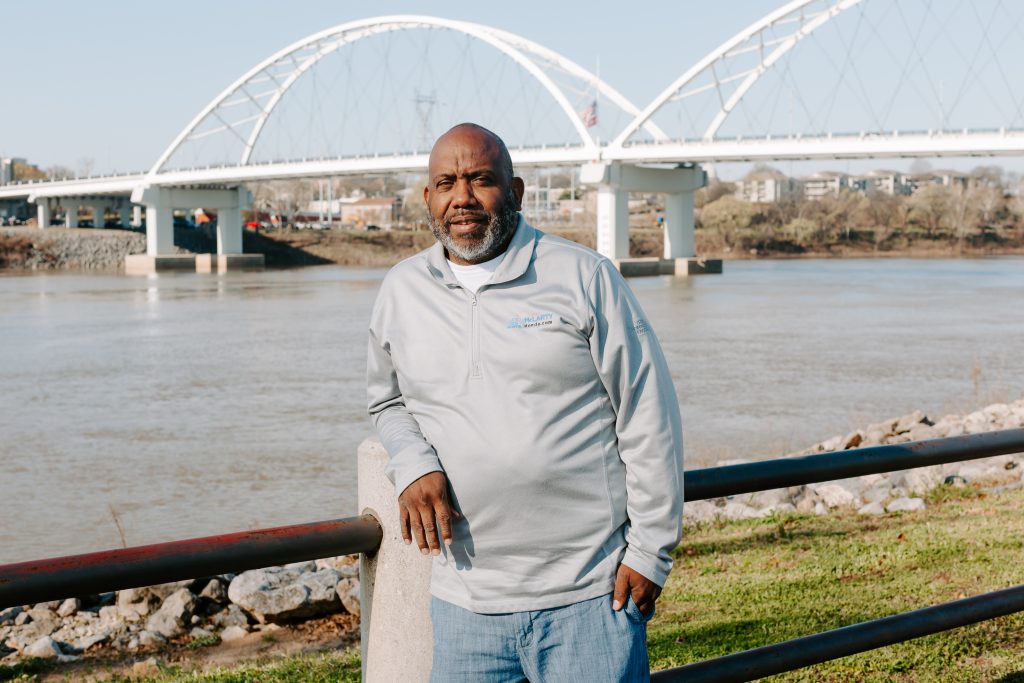 His doctors started 24-hour dialysis to support his kidney function, put him in an induced coma and on a ventilator. "I was in an induced coma for a month and a half," he said. "During that time, they accidentally nipped an artery checking something in my lungs. My wife was called twice to pull the plug on me. I was on a vent for four months and on ECMO [heart-lung bypass] for a month and a half."
McDaniel was released from the hospital in April and returned home in a wheelchair, with the hope that he could regain the ability to walk.
"Then I started getting these bills in the mail," he said.
He sorted through invoices, payment records and benefits explanations with the help of a social worker, and learned that the insurance he has through his employer had kicked in when he got sick but there were coding errors that didn't link all of his health issues to COVID which meant he hadn't met his deductible.
McDaniel had been paying toward previous medical debt when he was hospitalized. Those bills fell past due while he was sick and were turned over to collections. Those agencies weren't sympathetic to his plight.
"Nobody wanted to help me," McDaniel said.
His employer held his position while he was out, and he's back at work on a schedule limited by his continuing need for dialysis. Sometimes he doesn't feel well, but he goes to work anyway because he has upwards of $20,000 in
medical bills to pay.
"I'm stuck with this. I'm just dealing with this now," said McDaniel. "I'm trying to rebuild my credit because all that stuff that happened. You're steady dealing with it, and they're asking you for more and more. What am I supposed to do?"
"I've just been trying to work through it. I'm thankful to just still be here, but I feel like I'm being penalized because I got sick." said McDaniel
Crystal Collins' story is vastly different. Her daughter, JaKiah, was diagnosed with a Wilms tumor at the age of four. Upon JaKiah's admittance to Arkansas Children's, the family was assigned a financial counselor, who reviewed their insurance coverage and evaluated their ability to pay for medical care. The counselor helped them look for potential financial resources, including nonprofit assistance to Medicaid, TEFRA and the Arkansas Health Insurance Marketplace, as well as funds that helped cover gas, food and other expenses related to extended hospital stays and frequent clinic visits.
The family qualified for TEFRA and made small monthly payments for that coverage. Throughout JaKiah's year-long cancer treatment, Collins only saw one hospital bill, totaling about $100,000, covering her daughter's first hospital stay, surgery for the insertion of a port and her first chemo treatment.
"The balance was $0," said Collins of Little Rock. "It said it was just for my records."
She was relieved to have dealt with financial responsibilities on the front end so she could focus on JaKiah, who is now a thriving 13-year old.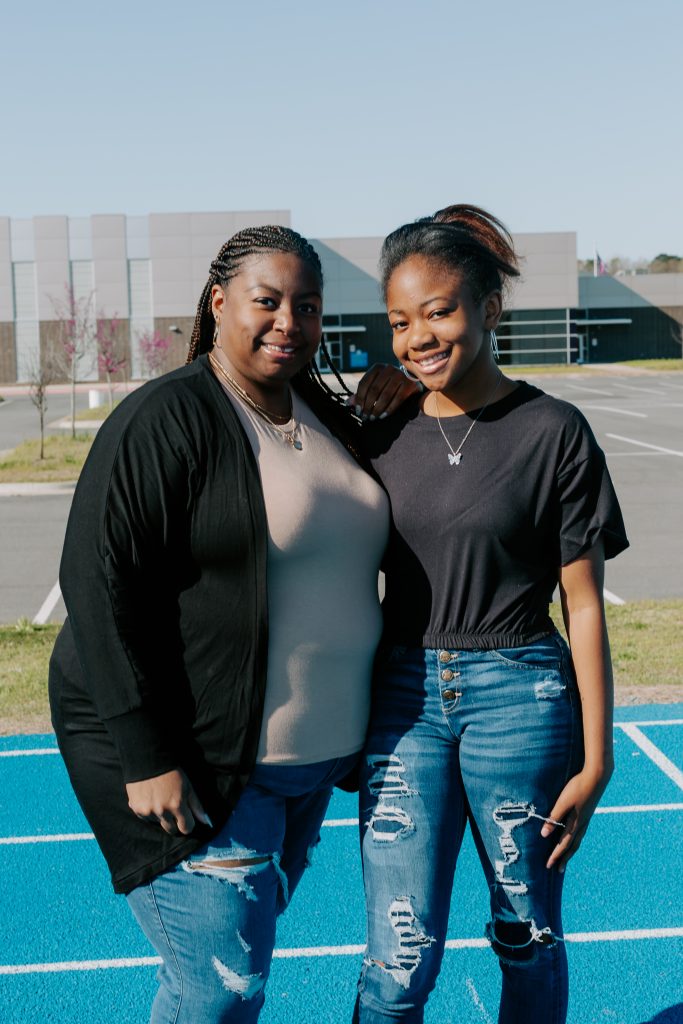 "Our language to the patient is, 'You focus on getting well, while our team focuses on addressing financial health,'" said Le'Kita Brown, vice president of Revenue Cycle for the state's only pediatric hospital. "Arkansas Children's is grateful for the multitude of community-based partners who come together to help address the needs of the patients and families we serve."
Many Arkansans struggle with finding answers about their health as well as with associated finances.
Davey Ramirez of Hot Springs was misdiagnosed for months before experiencing almost unbearable pain while at work in June 2020. In the emergency room, he was told he had kidney stones and needed emergency surgery.
"I ended up having surgery the next day, and it all went without incident," he said. "Then I was stuck with this tremendous medical bill."
He had a second surgery to remove a stent put in during the first one. A few months later, he broke his hand and needed another surgery. "I think just the surgery to correct the damage done to my hand was like $25,000," he said. "I had insurance, by the way. Even with that, I would have been paying this off for the next 20 years."
Ramirez negotiated a payment plan with the companies the hospital used to outsource billing and was getting two bills each month, one for $92 and one for $100. He works 40-60 hours a week as a contracted employee at an aluminum mill.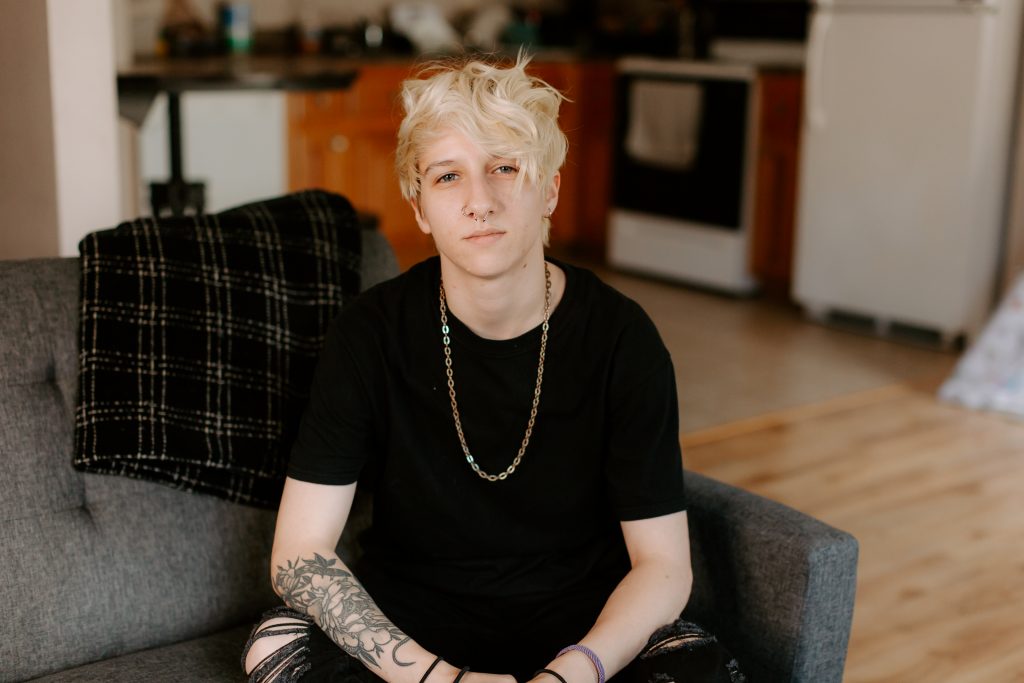 "I get overtime pay, and that's wonderful, but I'm not able to make it stretch very far after everything," said Ramirez, a single parent. "I applied for financial assistance and one was forgiven. But they're still taking the money out of my bank account, and I don't know why." He has tried to apply for
help with the remaining bill but has been unable to figure out who to ask.
"It's been so confusing," he said. "I've had to call all these financial institutions to find out if they have received my paperwork, I get bounced around between four different people who don't want to take my call because they don't know anything, and then they defer me to someone else,
and then those people send me to someone else." After taking time out of work to make calls — each lasting 40 minutes or more, including time on hold — he was told at one point that he would be reimbursed for payments he made, and he got several checks in the mail.
"They were in different amounts, like a couple were for $200, and there was one that was $16 and one for $60 and some change," he said. "There was nothing attached, no letter or anything saying what they were for so I have a hard time telling what's been paid and what I still owe for. It's frustrating and confusing, and I don't know who has time to do all this."
"Beth," who asked that her full name not be used because she worries her business colleagues would perceive her as someone who simply can't pay her bills, understands Ramirez's struggle. Beth's former husband had long-term chronic health issues. They filed for bankruptcy after being overwhelmed by medical bills associated with his treatment and from her treatment for injuries sustained in a car accident.
"We were spending so much on his daily care, on just his regular maintenance meds, that when it came time for me to go to the hospital with an emergency situation on my feet, there was just no money," said Beth, who has worked for the same company for 23 years. "I had been putting money in my HSA [health savings account], but it was going out as quick as it could be put in. I was never able to save the money to even pay down the out-of-pocket expense, the deductibles and copays. There were always copays."
Beth was notified earlier this year that a bill she owed for foot surgery was part of a $35.2 million medical debt payoff by philanthropic organizations — including Arkansas Community Foundation.
"I was surprised, number one, that the bill even existed," said Beth. "I was even more surprised that someone, out of the kindness of their heart, paid it for me. It literally blew my mind."
McDaniel hopes for a similar miracle. He makes less money than before he got sick because of his physical limitations. He is awaiting a kidney transplant, which will improve his quality of life but will also add to his debt load. And still the bills pile up.