The Arkansas Asset Funders Network, Arkansas Community Institute, Arkansas Community Foundation and Hope Policy Institute joined together in January 2022 for an announcement highlighting the escalating debt issues in Arkansas and a set of recommendations for addressing the issue. Moderated by Talk Business and Politics host Roby Brock, the event provided an overview of medical debt and court costs and described how debt cycles disproportionately harm lower income communities, ALICE households and people of color. A cohort of policy analysts, nonprofit leaders and representatives from the private sector developed a series of recommendations and action steps for policy makers and funders to affect change for the medical debt crisis.

RECOMMENDATIONS AT THE FEDERAL LEVEL:
• Implementing the No Surprises Act, which increases consumer protections for those receiving medical care from out-of-network providers. Under the No Surprises Act, which is slated for implementation in 2022, patients will only be required to pay the in-network cost-sharing amounts when they receive emergency care or when they unknowingly receive
non-emergency care from an out-of-network provider at an in-network facility.
• Increasing attention to the harms of medical debt by the Consumer Financial Protection Bureau. Specifically, the Bureau could act to limit medical debt reporting on credit reports; create and publish new data on the impact of medical debt on consumers, particularly in communities of color; and increase consumer safeguards against debt collectors and healthcare providers.
• Broadening federal protections that limit wage garnishment by hospitals.
RECOMMENDATIONS AT THE STATE LEVEL:
• Enacting comprehensive legislation to protect consumers from surprise (out-of-network) medical bills.
• Centering medical debt elimination and protections in COVID-19 recovery plans.
• Regulating and expanding hospital-based financial assistance programs.
• Providing state-level protections from abusive medical debt collection practices, limiting reporting of medical debt to credit report agencies, and limiting the amount of interest that can be charged on medical debt.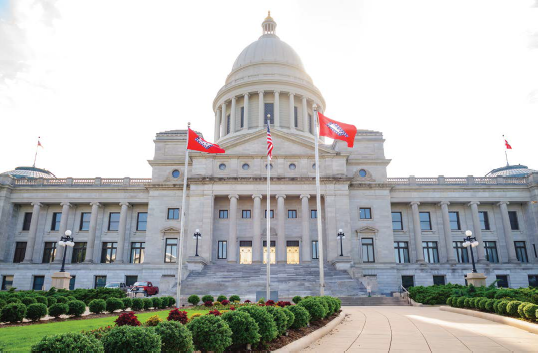 HOSPITALS CAN LESSEN THE BURDEN OF MEDICAL DEBT BY:
• Ensuring that information about hospital-based assistance is prominently displayed at all points of patient contact and that employees are trained to tell patients about assistance programs.
• Actively creating payment plans or offering other options for patients rather than sending returned checks to collection agencies or district courts.
RECOMMENDATIONS FOR FUNDERS:
• Increasing access to legal representation for debt collection cases, either directly or through support for advocacy organizations.
• Funding advocacy and research that identifies the specific changes needed to increase racial equity in the medical and courts systems and supporting pilot initiatives.
• Working with the state bar association to increase legal aid or pro bono representation for debt collection cases.
• Exploring employer-sponsored legal counseling as part of employee benefit packages. Models for this, sometimes called Judicare, are in operation around the country.