Arkansas Hunters Feeding the Hungry (AHFH) is a nonprofit that began with a deer hunter wanting to provide venison to the less fortunate. Outdoorsman, avid hunter and founder, Bob Barringer, came up with an innovative way to attack poverty and hunger in our state utilizing the increasing deer population.
It is simple. Arkansas hunters can donate all or a portion of their legally-killed deer at over 60 game processors in the state. Donated meat is processed into food that is distributed to those in need.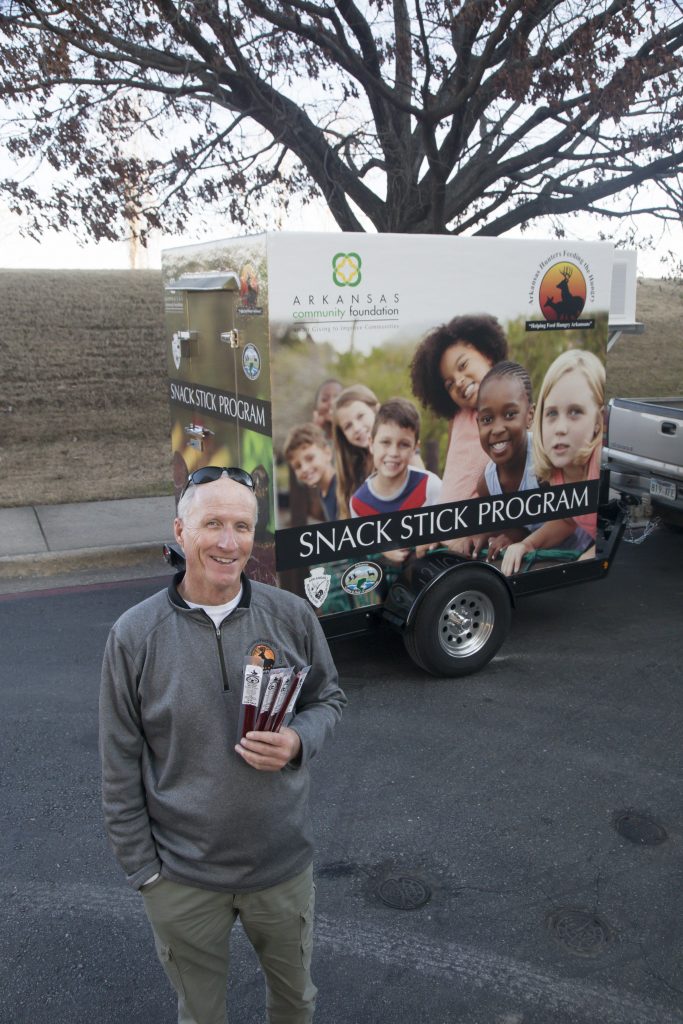 The program is a great way to match the needs of hungry families with the generosity of deer hunters. With the growing number of deer in Arkansas and very liberal bagging limits, hunters can make a real difference. Many food pantries and other feeding agencies have a difficult time obtaining meat or protein – so the donated venison goes a long way in helping address food insecurity. Since the program started, AHFH has provided approximately three million meals.
One of the most successful initiatives is the snack stick program. This backpack program provides a high-protein snack for kids in need. Ronnie Ritter, executive director of AHFH, began the program back in 2018 and it now serves over 30 schools in the state. The success of the program depends upon the generosity of hunters to donate venison and other wild game, cooperation from meat processors throughout the state, support from local food distribution organizations and the financial contributions of businesses and other citizens. You may see Ritter pulling his trailer delivering meat throughout the year.
Operation of the program costs $100,000 annually, which is raised only through donations and grants. There are three ways for individuals to help.
If you are a hunter and interested in giving back to those less fortunate, you can donate all or a portion of your next deer to the program. Hunters who do not want to donate all or a portion of their game can make a monetary donation every year through the Arkansas Game & Fish website when they register for their annual hunting license. Or, if you are not a hunter and want to help this program, you can visit www.arkansashunters.org to make a donation.
For more information, contact Ronnie Ritter at (501) 282-0006 or email ronnie@arkansashunters.org.