Fayetteville, Ark. (Oct. 14, 2021) – Annetta Tirey of Bella Vista recently joined Arkansas Community Foundation as its Northwest Arkansas Program Officer. She leads grants and community leadership efforts and programs for the Foundation in the northwest region.
"Annetta's long tenure with Tyson Foods in their corporate giving program and her successful leadership at the Northwest Arkansas Community College Foundation will be an asset to the Northwest Arkansas office as we expand our footprint there," said Heather Larkin, President and CEO of Arkansas Community Foundation. "Her deep knowledge of the area's unique opportunities and her extensive experience in the philanthropic sector make her a perfect fit."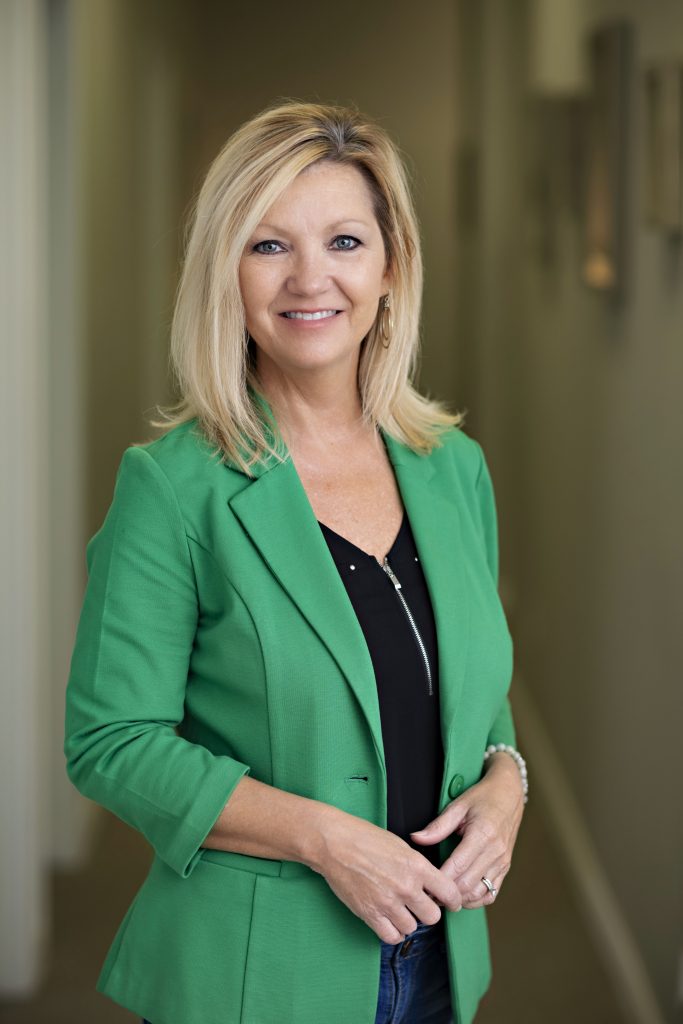 While leading the Northwest Arkansas Community College Foundation from 2016 to 2020, Tirey helped to expand NWACC's presence in northwest Arkansas through the capital campaign to build a new center in Springdale. She provided strategic leadership and creative direction for all development activities at NWACC.
Tirey joins Jody Dilday, vice president of northwest operations in the Foundation's Fayetteville office. Tirey and Dilday work to serve Benton, Carroll, Crawford, Sebastian and Washington counties. They provide donor services to existing fundholders, support for local nonprofits and the development of community leadership initiatives in the region. The Community Foundation also has a local affiliate office in NWA that makes local grants to the Fayetteville area, led by Stacy Keenan, executive director of Fayetteville Area Community Foundation.
A team member of Tyson Foods from 1994 to 2016, Tirey held several positions including director of Corporate Philanthropy and administrator of Charitable Giving Programs. She managed philanthropic and social responsibility strategies related to grants and charitable initiatives, team member giving and disaster relief programs for Tyson.
She received a Bachelor of Science in Communications degree from the University of Central Arkansas.
###
Arkansas Community Foundation, a nonprofit organization with over a half billion dollars in assets, fosters smart giving to improve communities. The Community Foundation offers tools to help Arkansans protect, grow and direct their charitable dollars as they learn more about community needs. By making grants and sharing knowledge, the Foundation supports existing charitable programs that work for Arkansas and partners to create initiatives that address unmet needs. Since 1976, the Community Foundation has provided more than $314 million in grants and partnered with thousands of Arkansans to help them improve our neighborhoods, our towns and our entire state. Contributions to Arkansas Community Foundation, its funds and any of its 29 affiliates are fully tax deductible.