Pocahontas, Ark. (Feb. 4, 2021) – Melody Rainwater has been named Executive Director for North Delta Community Foundation, serving Clay, Randolph and Lawrence Counties. Founded in 2019 as the 29th affiliate of Arkansas Community Foundation, the goal of North Delta Community Foundation is to continuously evaluate and meet the complex needs of the local community through equitable grantmaking and education.
"Melody has a strong desire to work with others to make a positive impact," said Heather Larkin, Community Foundation president and CEO. "Her experience as a speaker, team leader and event coordinator with Arkansas State will help our newest affiliate become a moving force for the North Delta community."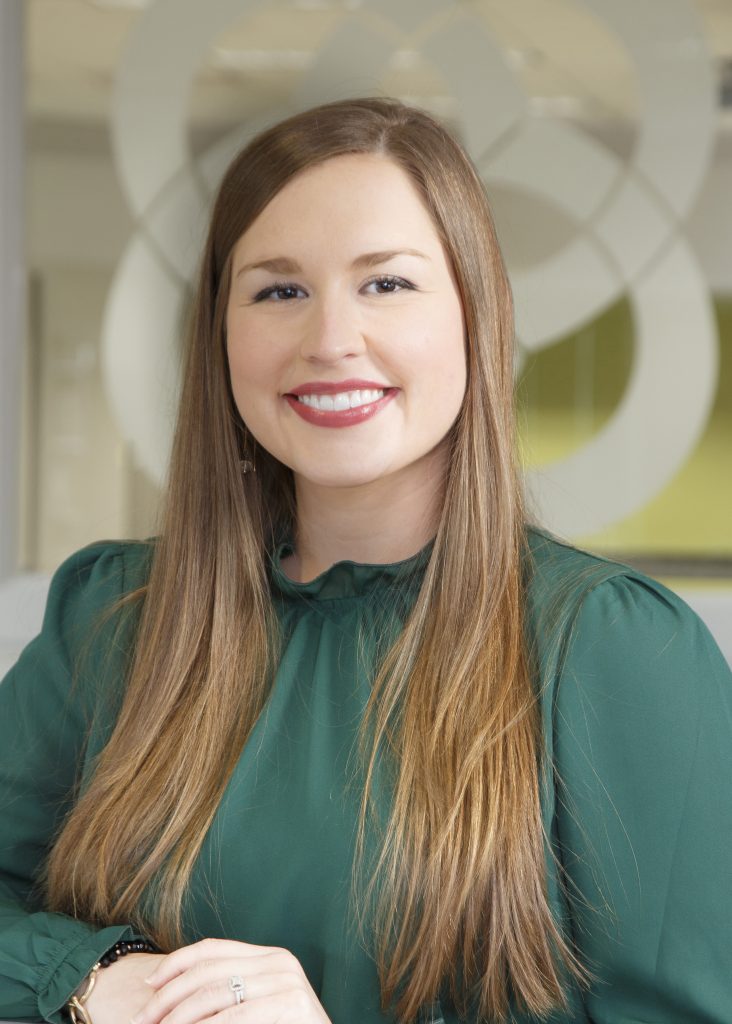 A native of Jonesboro, Rainwater was previously the training and development coordinator at Arkansas State University Human Resources in Jonesboro. She also served as applicant tracking coordinator and HR assistant at the University. She received a Bachelor of Science degree in Journalism from Arkansas State in 2015.
"I am delighted to welcome Melody Rainwater into the role of Executive Director. I know her experience will make her a valuable asset to not only the North Delta Community Foundation, but to the entire region," said Graycen Bigger, North Delta Community Foundation chair. "I look forward to working with her to support community development and charitable giving in the North Delta area." 
In December of 2020, the affiliate announced $6,100 in Giving Tree Grants for nonprofits benefiting Randolph, Lawrence and Clay Counties. The North Delta Community Foundation currently makes grants through the Giving Tree program annually. The next grant cycle will begin in July 2021. More information about Community Foundation grants and the North Delta Community Foundation is available at www.arcf.org/northdelta.
###
Arkansas Community Foundation offers tools to help Arkansans protect, grow and direct their charitable dollars as they learn more about community needs. By making grants and sharing knowledge, the Community Foundation supports charitable programs that work for Arkansas and partners to create new initiatives that address the gaps. Since 1976, the Community Foundation has provided more than $310 million in grants and partnered with thousands of Arkansans to help them improve our neighborhoods, our towns and our entire state. Contributions to the Community Foundation, its funds and any of its 29 affiliates are fully tax deductible.