Financial advisor Robert Zunick of Hot Springs works directly with Arkansas Community Foundation to serve his clients' charitable giving goals.
"The Community Foundation is just the best vehicle for my client's charitable giving — especially for long-term impact. Establishing an endowment is the most efficient way to give in perpetuity," Robert said.
"Early in my career as an investment broker, I had a client who was a good candidate for a permanent endowment fund," he said. "A colleague suggested the Community Foundation and I've been working with them since."
A founding member of the Hot Springs Area affiliate board, Zunick has more than three decades of experience providing financial advice to his clients, and almost that much time supporting local causes as a philanthropist in his own right.
"When the Hot Springs Area affiliate was formed in 1991, there was one endowment. Today, there are 117 funds, and several scholarships," Robert explained. "I've enjoyed watching that growth and being part of helping nonprofits in this area."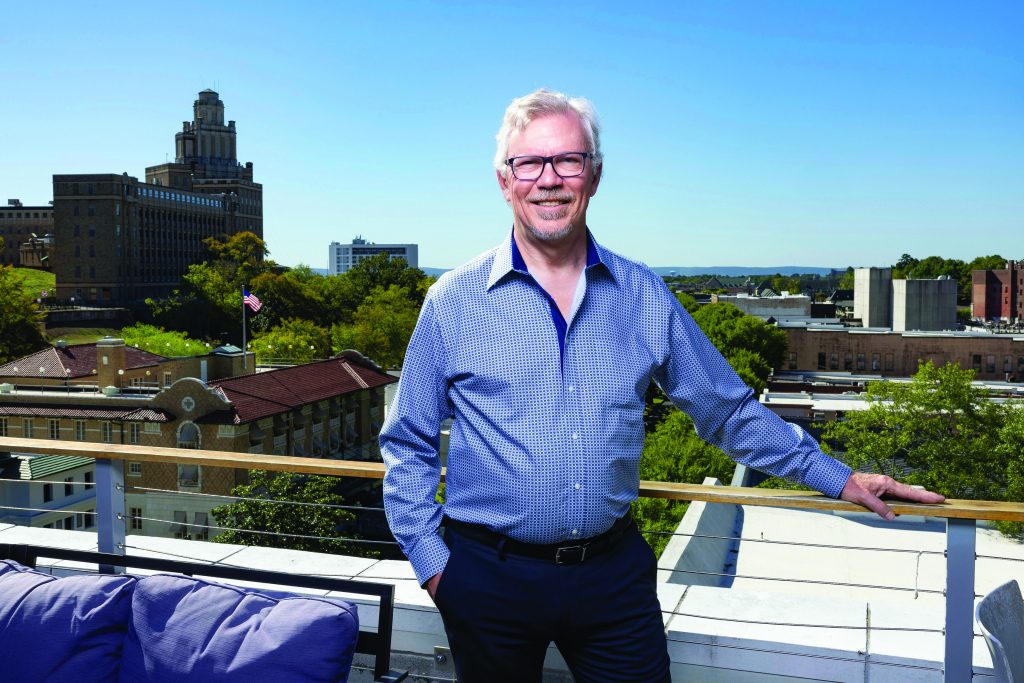 The Foundation accepts a variety of gifts so that clients can give back while Robert stays in control of the client relationship. Through the "Separately Managed" program, he can invest his client's charitable dollars and retain the investment portfolio while they give through a fund with the Foundation.
"Whether my clients are looking to lighten their tax burden, shift financial resources during retirement, or create a legacy of giving, the Foundation makes it simple," Robert said.
Arkansas Community Foundation recognizes professional advisors who refer clients for charitable giving in the "Golden Key Society." Robert has been part of the Society for years. He "walks the talk" by not only referring
clients, but also by holding his own fund at the Foundation. He and his wife Mary are members of a Hot Springs Giving Circle and support a variety of causes.
"Mary and I give each year to several Hot Springs nonprofits, but one of our greatest passions is the arts," Zunick explained. "Sometimes the arts get put on the back burner. I believe we owe a debt to artists of the past, and the best way to keep the arts alive is to support artists of now."
Robert encourages other financial advisors to listen and learn about the benefits of working with the Community Foundation. "The Foundation staff are so knowledgeable about local causes and ways to give," Robert said. "They help my clients realize tax benefits, but also give them a vehicle for their charitable intent."