Bentio Lubazibra is a local entrepreneur and the founder of ReMix ideas. He has been working closely with the Community Foundation through our Impact Investing initiative to support black entrepreneurs in central Arkansas. A native of Tanzania and graduate of the University of Central Arkansas, Lubazibwa now calls Little Rock home. We sat down with him to learn more about how and why he is pushing for progress for Black-owned businesses.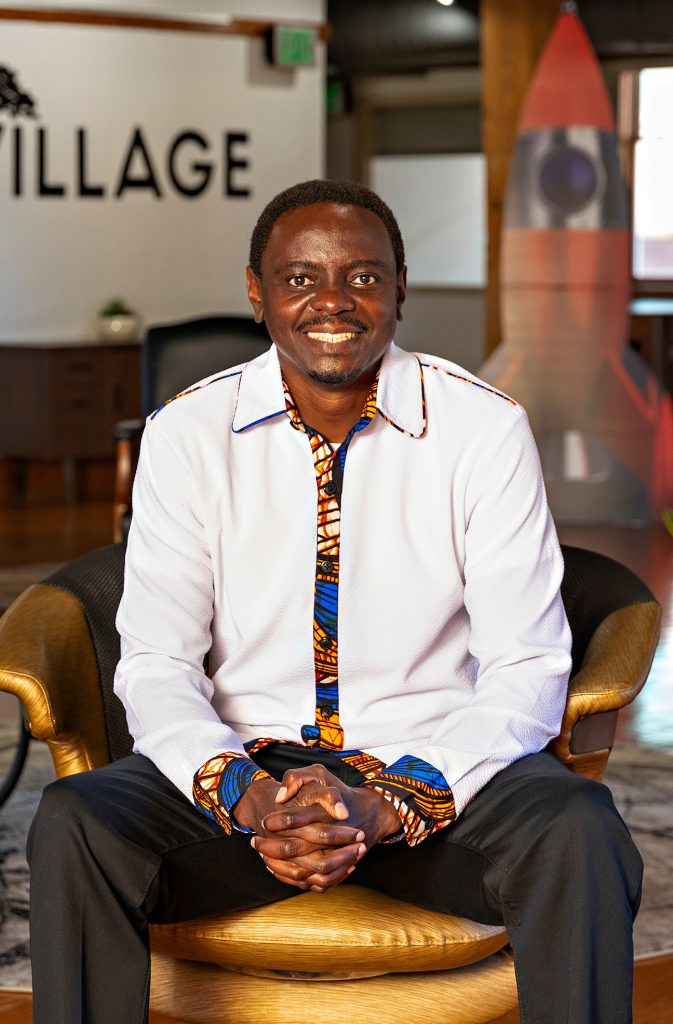 What are some of the best examples that have come through your programs?
I'm really excited about the company Truth Sauce and Truth All Purpose Seasoning founded in 2019 by Keith Tucker Jr. and his son Keith Tucker, III. Truth Sauce is an all-purpose sauce used to dress ribs, chicken, steak. It's a really great product!
In the beginning, Keith sold this sauce from the trunk of his car. He would take his sauce to barbershops and to wherever people were — always ready to make a sale. But now the Truth Sauce and All Purpose Seasoning is in retail stores across the state of Arkansas. His product is in Drug Emporium, Cash Savers, Food Giant, Uncle T's and other retailers across the state.
It's remarkable to see the growth and scale of this company in a relatively short period of time.
As an alum of ReMix Ideas Business Academy, I am particularly proud to witness Keith grow as an entrepreneur and to see the Truth Sauce and All Purpose Seasoning company scale in marketplace. I fully anticipate this company becoming a conduit of intergenerational wealth for this family.
How can locals (Arkansans) be involved?
I invite locals to join us in democratizing access to capital. As with all businesses, we need customers to thrive. So, shopping faithfully at Black-owned businesses is a must. And for organizations and companies, procuring goods and services and contracting with a Black-owned businesses can be pivotal in increasing capital for under-resourced entrepreneurs.
Locals can also support our mission by making a financial contribution to Advancing Black Entrepreneurship, Inc. which is a 501(c)3 nonprofit. Contributions will support micro-grant funds, mentorship and technical assistance for Black-owned businesses in Arkansas.
What do you wish more Arkansans knew or understood about the work you are doing?
What inspires me about the work I do is the resilience, courage, and perseverance demonstrated by Black entrepreneurs as they build and operate their businesses despite unjust systems and economic conditions. Despite these hurdles, Black business ownership is still on the rise—this inspires me greatly! Despite daily injustices, Black people still dream, still imagine, still aspire, still strive to bring life to their ideas. The entrepreneurial spirit is very much alive in the Black community.
What are some of the barriers facing small entrepreneurs that your program seeks to address?
Over the past few years, I have worked closely with Black entrepreneurs, and I've witnessed many of their business dreams die in the bank parking lot due to low credit scores and lack of collateral. These economic redlines have denied under-resourced business far too long.
So, I am excited that we launched the Imani Fund, an innovative loan product which is rooted in equity. The Imani Fund uses an uncommon underwriting process that assesses an individual's character and community engagement rather than collateral to be considered for a loan. Another unique feature is that an individual's potential to execute a viable business model in the future outweighs past relationship with personal debt.
The Imani Fund provides under-resourced entrepreneurs in Arkansas with microloans between $5,000 and $25,000 as well as free technical assistance. The goal is to minimize the systemic barriers to accessing to capital that under-resourced entrepreneurs often face.
I believe that access to capital is the key for businesses to survive, grow, and scale.