Meet professional advisors who partner with the Community Foundation to meet their client's charitable goals – and who also have their own funds with us.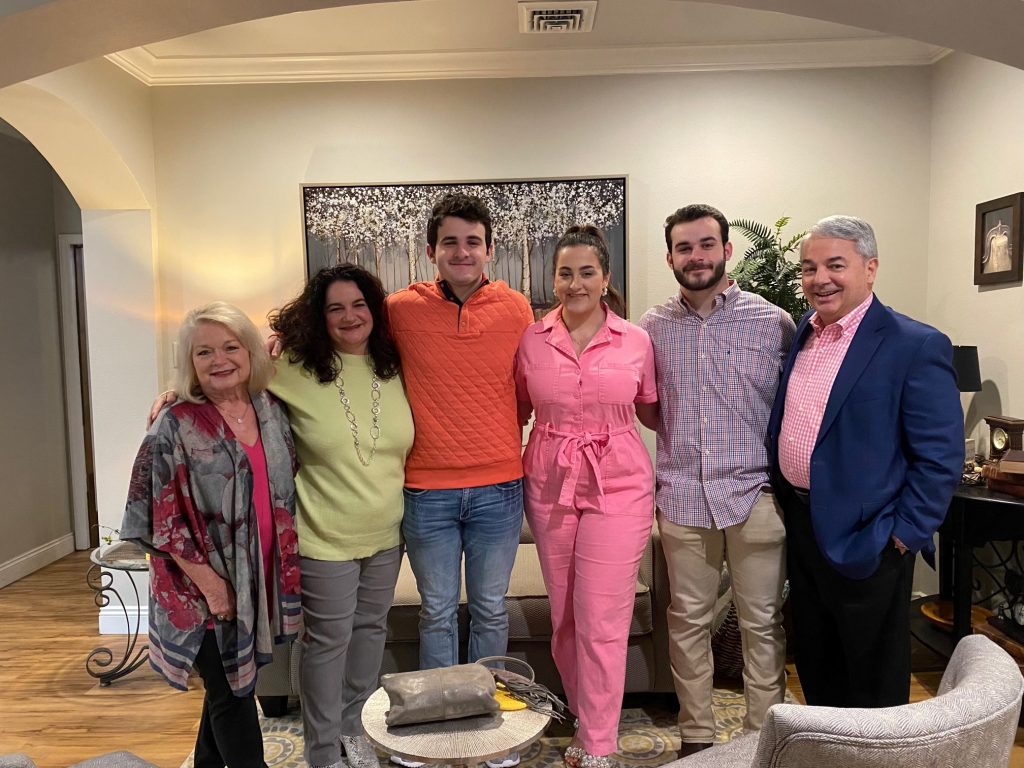 Eric Hutchinson, vice president of Goldman Sachs, is a local professional advisor we work with to serve his clients. Hutchinson served on the Community Foundation's state board starting in 2013, which included nine years as Finance Committee chair. We are so grateful for his leadership and service to the Foundation. He and Donna, his wife of 51 years, established the Hutchinson Family Endowment with the Community Foundation of Faulkner County. We are excited to get to know Eric better through our Q&A series and shine a light on important contributors like him to the Foundation:
What is your favorite nonprofit in Arkansas and what drew you to their mission? How did you hear about them?
Without question, my favorite charity is Arkansas Community Foundation. I like that there are so many opportunities to give to causes that are important to our family, all through a single resource. Plus, the Community Foundation provides help to identify needs in the community and to vet the charities serving those needs. This allows us to give with confidence that our dollars will be productively employed. I first heard about the Foundation hearing then CEO Pat Lile speak at an event. Pat inspired me to learn more and when we learned what was possible, we established a family fund. Our family fund serves as a giving vehicle for our family and as a teaching vehicle for our grandchildren to learn about philanthropy.
What inspires your family to give?
We have been teaching our children and grandchildren to be sensitive to needs they see in the community. We honor their awareness by finding and giving to charities to support the causes they find important.
How did you get involved in charitable giving?
Both my wife and I grew up with parents who were giving-oriented and taught us the importance of giving back to the community and sharing our blessings. We always wanted to give and the Foundation provided a more convenient way to accomplish our giving goals.
What do you enjoy doing in your spare time?
My wife and I love to travel and have been blessed to visit many wonderful places all over the world. We have shared this love of travel with our children and grandchildren through regular family trips designed around experiences that will enhance their world view.
What has been your most valuable lesson in life?
Probably the most important lesson I ever learned is that I am 100% responsible for my life. If something doesn't about my life doesn't suit me, it is up to me to make it right.
What question do you wish you got asked more?
I love travel and have learned much on those travels. I love to talk about those experiences and relive them as I tell about them.
If you had a chance to have a meal or conversation with someone, living or dead, who would it be? Why?
Jesus Christ. No one human being has had more impact on the world than Jesus and it would be amazing to learn more about his human experience. How he developed, how he learned and grew as a human being. I also wonder about how he felt about his ministry and his call to impact the world.
Eric is from Searcy and currently resides in Conway, Arkansas. He and Donna have one living child, Amy Huett. Amy is a PhD Nurse and serves as the Director of Nursing Excellence at Arkansas Children's Hospital in Little Rock. She has three children: Katie Huett is a junior at the University of Arkansas in Fayetteville studying nursing. Nicholas Huett is a freshman at the University of Arkansas in Fayetteville studying criminal justice. Eric Huett is a sophomore at Greenbrier High School and rising football star.