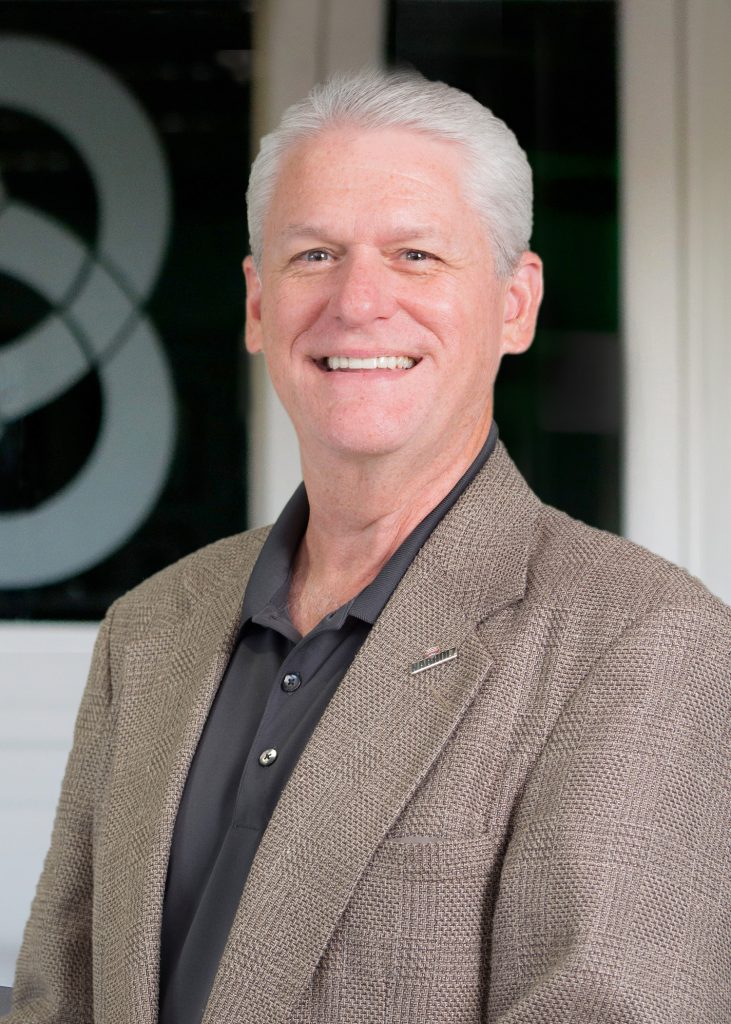 The Community Foundation has a history of strong board leadership. Don Greenland, vice chairman of The Nabholz Group and leadership coach for Nabholz Construction Services, is no exception. Don completed his term as Community Foundation State Board chair in 2022, and we are so grateful for his leadership and service to the Foundation. He and Angela, his wife of almost 39 years, established the Greenland Family Charitable Endowment with Community Foundation of Faulkner County. They've lived in Conway since 1985.
We are excited to get to know Don better with our new Q&A series to shine a light on important contributors to the Community Foundation:
What is your favorite nonprofit in Arkansas and what drew you to their mission? How did you hear about them?
I have a heart for serving the marginalized in my community (hungry, homeless, etc.). Through my personal volunteerism, and my seat on the local affiliate board of the Community Foundation, I learned about some wonderful local organizations that are addressing these issues. Bethlehem House, The Conway Ministry Center, and City of Hope Outreach (CoHo), are some of my favorites. They share a common mission to work with at-risk individuals and families to keep them from becoming hungry and homeless.
How did you get involved in charitable giving? How did you get involved with the Arkansas Community Foundation?
I give credit to my parents. They were wonderful examples of charitable giving and volunteerism. Growing up, they would involve me and my sister in numerous projects and events supporting causes they cared about. So I guess it is hardwired in my DNA.
My involvement with Arkansas Community Foundation is a longer story. My wife also had generous parents. So as young parents, we were seeking a way to teach and involve our children in charitable giving. One of my business associates had recently created a family foundation for similar purposes. I was about to hire a lawyer and CPA to form our foundation when Charles Nabholz (his office was next to mine) told me about this thing called a "community foundation". After a quick meeting with the local Executive Director, and a few pages of paperwork, the Greenland Family Charitable Endowment was born! I immediately became a fan of the Community Foundation. Months later, I was asked to serve on the local affiliate board. My answer was an easy YES. I remain a member of this wonderful board to this day.
What did serving as the Chair of the Foundation Board teach you?
I have learned so much serving on the Foundation Board. I have benefited greatly from the shared personal experiences of my fellow board members, all amazing people. From the wonderful leadership and staff of the Foundation, I learned how to have more positive impact on issues I care about (a.k.a. smart giving). I learned about "SMIRF": using 5 forms of philanthropic capital to increase impact: Social, Moral, Intellectual, Reputational, and Financial. I could go on and on…
What inspires you to give?
First and foremost, as a man of faith I am called to love and serve my neighbors. As one of the most blessed people on the planet, I know my circumstances are the result of God's grace, others helping me, and being a part of a thriving community. Out of gratitude, I am a very cheerful giver!
What do you enjoy doing in your spare time?
I really enjoy working with my hands and tools on service projects. I get to work with some local handymen doing home repairs, handicap ramps, and helping local nonprofits with their facility needs. I take two or three mission trips each year doing the same thing. I still play the drums with the local classic rock band "Yesteryear" and play in the contemporary Christian group with my wife and daughter for weekly church services. I'll also do a little hunting and fishing with friends, and my wife and I are enjoying more travel together.
What has been your most valuable lesson in life?
Two lessons that resonate with me that I like to share with others. First, everyone matters. Second, there is no such thing as "time management". You make time for what is important to you.
What question do you wish you got asked more?
"Why are you so happy and positive all the time?"
If you had a chance to have a meal or conversation with someone, living or dead, who would it be? Why?
I love to eat, so I would have a meal with just about anyone😊. As a Catholic man of faith, my dream conversation would be with Jesus, Pope Francis, and Mother Theresa. They would certainly inspire me to strive much harder for a life of significance and service to others!
Don was born in Portland, Oregon and move to McGehee, Arkansas when he was eight years old. At the age of 12, his family moved to Stuttgart where he graduated from Stuttgart High School.
Don and Angela have two children. His daughter, Megan Greenland Williams, is the Vice President of Associated Builders and Contractors of Arkansas and recently married to Drew Williams (No grandkids yet!). Their son, Carter Greenland is a CDL Driver & Equipment Operator for Nabholz Civil Group in Northwest Arkansas and part-time Real Estate Agent for Coldwell Banker.