For many rural communities, the school district serves as the economic, cultural, and social hub of the town. Pea Ridge School District — also referred to as Pea Ridge School Community — has adopted a community-focused model that meets the needs of all Pea Ridge residents, not just the students.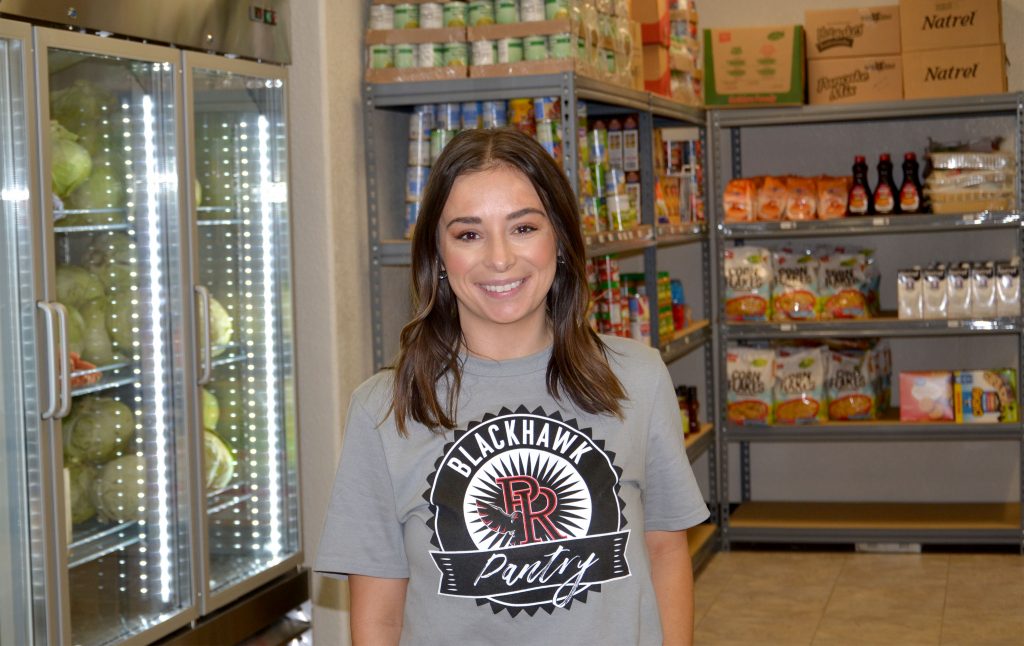 The Northwest Arkansas town can be considered a "bedroom community," as most of its residents travel south to Bentonville and other nearby cities to work. The school district is Pea Ridge's largest employer and enrolls 2,496 students in pre-K through 12th grade.
Assistant superintendent Anne Martfeld has a 25-year career in education and began working in the Pea Ridge School District four years ago. At the time, the district was beginning construction on its new high school building. The new construction — combined with a grant from the Walton Family Foundation — served as a blank slate for the district, allowing Pea Ridge School District to explore how they could use the new facility to meet the needs of the community while integrating an innovative learning opportunity for students. Community Clinic Pea Ridge became the foundation of the district's community-centered model.
"We partnered with Community Clinic to have a school-based health center in the high school which would be adjacent to the medical care professions classroom," Martfeld said. "Our grant from the Walton Family Foundation helped us think about the connection of community and school and how we as a district could serve our community in a holistic way."
Community Clinic Pea Ridge offers primary and acute care, basic lab tests, wellness checks, immunizations, sports physicals, return-to-play care, and other services to the community of Pea Ridge and the surrounding area.
In addition to being open to the entire community, Community Clinic Pea Ridge offers a shuttle for students. This transportation option allows children to get sports physicals, wellness exams, and other routine health care services without their parents or caregivers having to miss several hours of work to get them to and from appointments in Bentonville.
The clinic served as a launch pad for Pea Ridge School District to build additional inclusive spaces that provide students with real-world experiences while meeting a community need. Alex Jackson is the special projects coordinator for the district and oversees the clinic and other community initiatives, including The Blackhawk Pantry.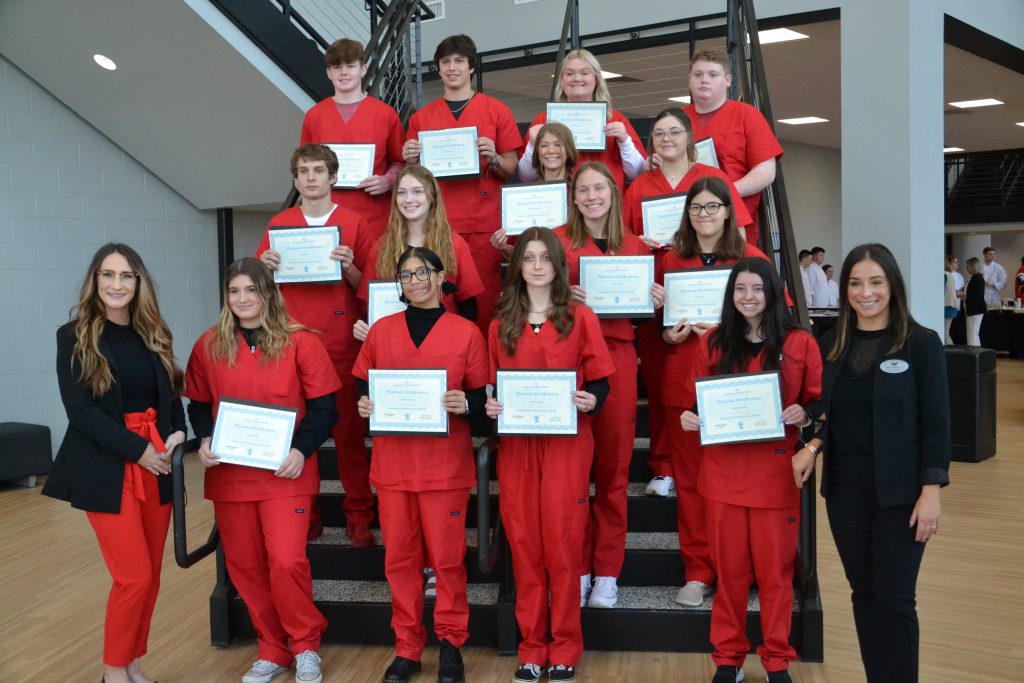 Every Thursday morning, The Blackhawk Pantry is open to students, families, faculty, and community members to pick out kid-friendly meals, fresh produce, protein, and other resources at no cost. To date, the Northwest Arkansas Food Bank has donated more than 25,000 pounds of food to the initiative.
"Our district social worker, Amanda Shackelford, wanted to have a closet where students could access food," Jackson said. "I am known for going big, so we cleared out our old records room and essentially created a free grocery store."
Since opening in February 2022, The Blackhawk Pantry has served an average of 100 people per week, totaling more than 3,800 visits. Jackson wants to ensure the pantry is available to anyone who needs it and simplifies the process of meeting families' needs by minimizing asks of patrons. Students in the district make up 40% of visits.
The Blackhawk Pantry also serves as a resource center in partnership with the Northwest Arkansas Food Bank and Community Clinic where experts on social services program are on-site and available to answer any questions.
"To me, having a community-centered school involves all of those pieces working together to make it successful," Jackson said. "And that comes from having strong relationships with our students, our teachers, and our external and internal stakeholders.
"When people from the community step foot on our campus, we want them to be able to envision themselves as being a part of our community school."