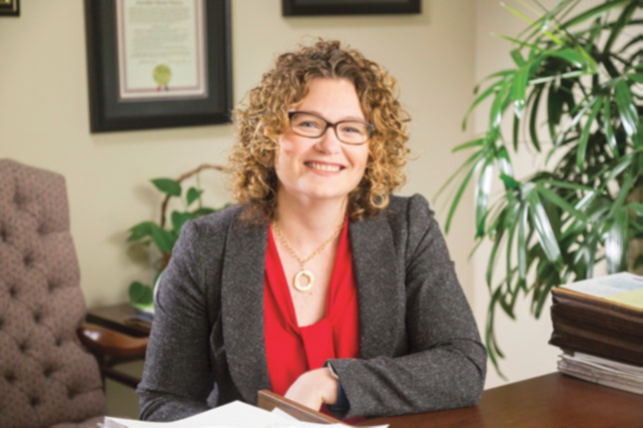 Jennifer Pierce, a member at Mitchell Williams law firm in Little Rock, is a third degree black belt in taekwondo and has hiked trails from Newport to Nepal. Knowing her options is one key to her success. So when her clients come to her with questions about starting a family foundation, she often offers another solution for smart giving.
"Clients are not always aware of the extensive reporting requirements and IRS regulations that I consider to be negatives of private foundations. They just know their friends set up a foundation and they are interested in doing the same," she said.
After listening to her client's needs, Jennifer schedules a meeting with Arkansas Community Foundation staff members who can help the clients create an endowment fund that allows them to direct the income from the fund to the charities they choose.
"It's a partnership. We work together to make sure clients' charitable giving goals are achieved," said Jennifer. "The Foundation assists attorneys with options that help clients make the best giving decisions."
Jennifer believes in the Community Foundation's ability to serve the whole state and benefit the charities that are important to her clients. "I'd recommend working with the Foundation to my peers," she said.
Visit Advisor's Corner for more news, tips and tools for professional advisors.