St. Francis Food Pantry founder, the late Catherine Freeman, would rather give food to someone who didn't need it than miss anyone who did. Along with running the busy food pantry in Forrest City, current director LaTwon Whitby inherited Freeman's desire to feed every person in St. Francis County who needs food.
Though Whitby has been battling cancer since 2012, he and his wife Evetta, and often their children, are keeping up the work Freeman began in 1982. Whitby regularly gathers influencers and other volunteers in Forrest City to donate resources, serve and deliver food.
At a ceremony naming Whitby Citizen of the Year several years ago, Judge Gary Hughes said, "He gives of his time on a daily basis. What makes LaTwon special is that his dreams are coming true before his very eyes. Because of his leadership and because of the things he is doing, those who are hungry are being fed."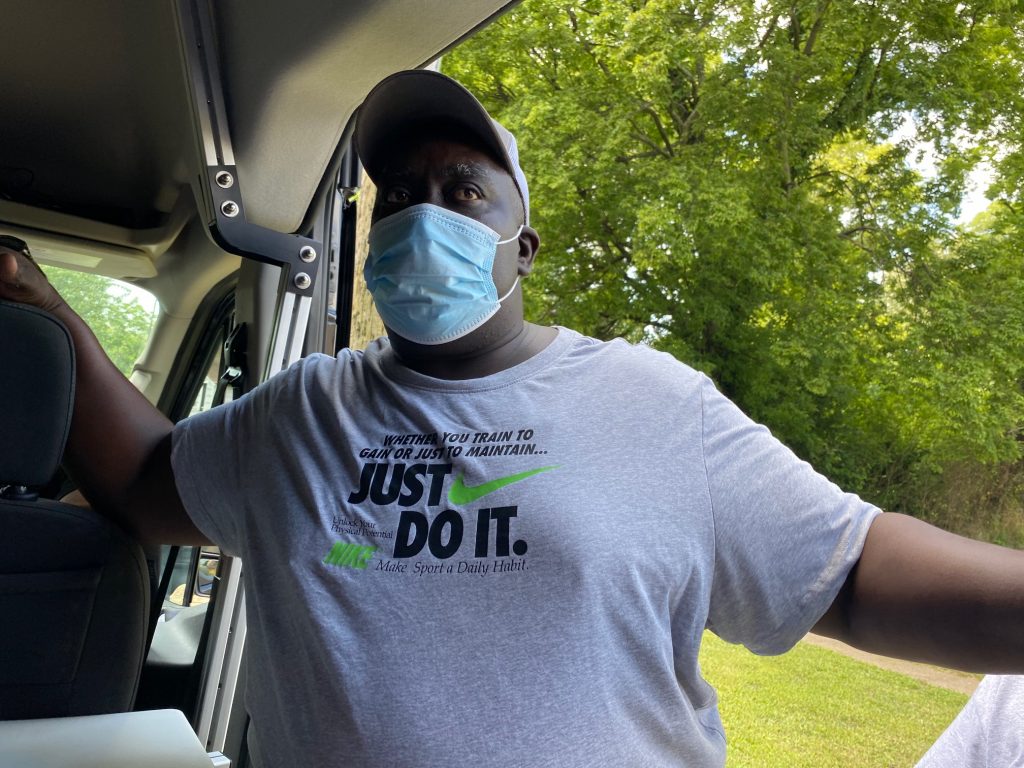 One day in the summer of 2021, Whitby was managing the food line, making sure the first responders were ready to deliver food to the homebound and helping a couple of Extension Service agents set up a vegetable planting demonstration.
"It's not me," he kept saying. "It's everyone here who makes this place run."
And everyone was there. Retiree George L. Cochran, Sr., has been working at the pantry 20 years. Freeman recruited him to help with deliveries and he worked with Whitby to set up the vegetable gardens. Circuit Judge Kathie Hess and her sister County Treasurer Tammy Talley worked the serving line, giving generous portions of tasty meatloaf, mashed potatoes and green beans to citizens in need.
"It's showing love," said DarAnn Banks, a 10-year food pantry volunteer. "It is very important to feed the hungry and show concern for others in the county."
Everette Woods of the Unified Riders Motorcycle Club has been volunteering for seven years. "I try to always give back," he said. "I've been blessed, and my family has been blessed. I try to help someone else."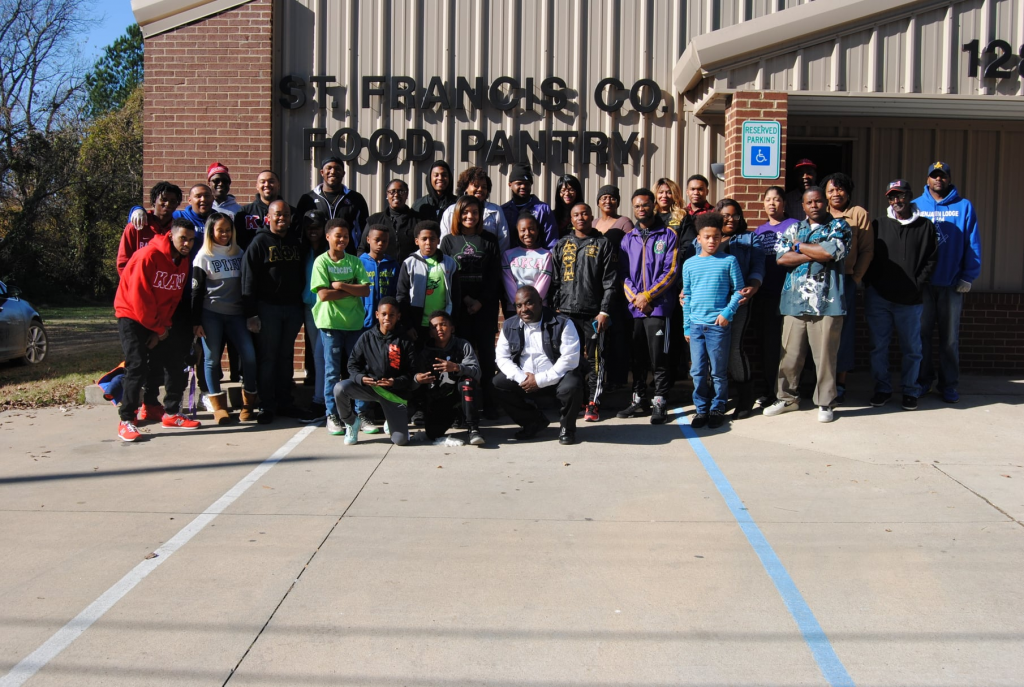 Forrest City Mayor Cedric Williams was greeting people as they walked in to get their food. Also a local insurance agent, Mayor Williams has made a practice of volunteering at the food pantry and marshalling the City's resources to help the cause. "Working here and making deliveries helps our relationship with the community," said Police Chief Deon Lee.
UA Pine Bluff student and track star Stephen Lane runs from his home in Sunrise to the food pantry in Forrest City every day to water the garden. "It helps me stay in shape. I feel a responsibility to help people, and I enjoy putting a smile on people's faces," he said.
After witnessing the joy and community spirit that filled the St. Francis Food Pantry on a very hot July noonday, it seems likely that one of those smiling faces is Catherine Freeman, enjoying her vision of feeding the hungry from a place high above Forrest City.