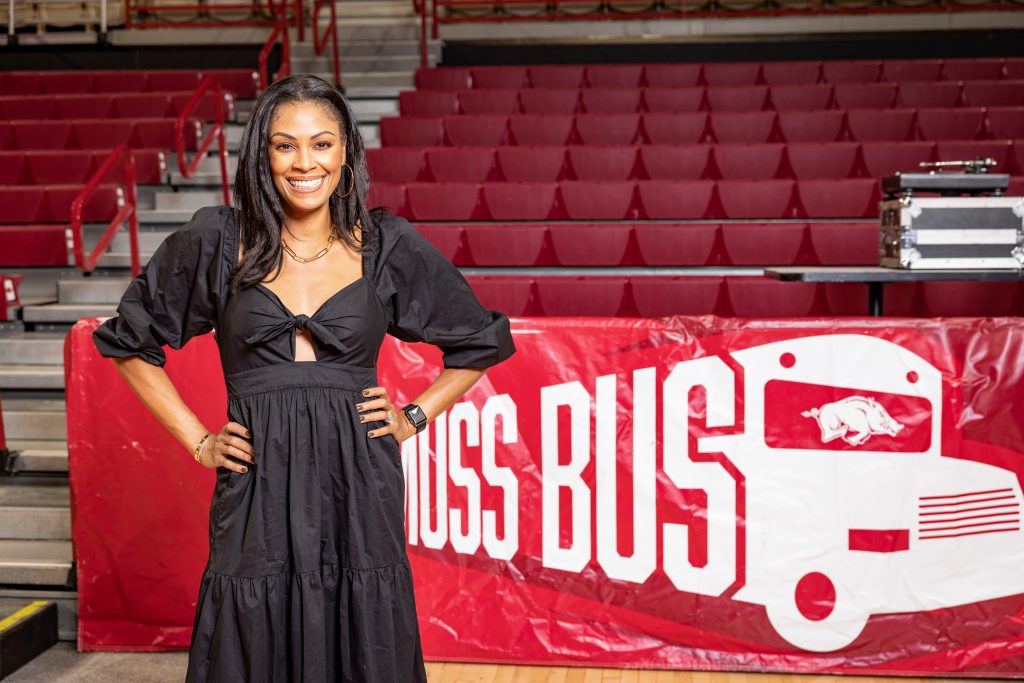 Since Danyelle Musselman moved to Arkansas, she's found herself in a new position. Not only as the first lady of Arkansas Razorback basketball but now in a position to give.
"I had a new problem all of a sudden, in that for the first time I really needed to get my charitable giving organized," the head coach's wife said. "I was introduced to the Foundation by attending Philanthropy Club where I met (Community Foundation VP) Jody (Dilday) and she broke it all down for me."
Soon after, she and her husband Eric started the Muss Bus Charitable Fund through Arkansas Community Foundation. "The Foundation is my easy button! Nothing is too big or small. Through the Philanthropy Club, I have been exposed to so many good causes in this area," Musselman said. "It is easy to stay caught up in one's own bubble, but the Club has shown me new people, challenges and solutions that are happening here. For example, the work being done with the Marshallese community, the Samaritan Community Center and the Cancer Support Home — to name a few. We've seen dozens of organizations doing good work."
When asked "What hits home?'' She is quick to answer. "Organizations that support cancer patients and their families. My mother is a breast cancer survivor and both of her parents died of cancer when she was young. Many offshoots of the American Cancer Society are doing amazing work. One organization provides wigs for patients that have brown and black skin which are hard to find, so I loved supporting that."
Musselman is spreading her philanthropic influence in other states, as well. "An unintended outcome of the Muss Bus Charitable Fund is that other coaches' wives across the nation have seen what we've done and are starting to do it, too. We've connected these coaches' families to their own local community foundation," she said. "My instructions to Eric: win games! That keeps people drawn to what I'm doing and keeps the energy going. We also involve his players in local service projects.
"I hope we can continue to grow our giving here and keep learning about more causes," Musselman remarked. "I'm not a native Arkansan, but it is amazing to see how people here rally around one another to help."

The future of the Muss Bus Charitable Fund is bright — not only for Danyelle and her philanthropic interests, but the next generation of Musselmans, too. "My daughter, Mariah, is 12. She often goes with me to events and can see the needs that local nonprofits are working to fix," Musselman said. "Hopefully by exposing her to these causes and modeling how one can give back, she will be inspired to do the same."