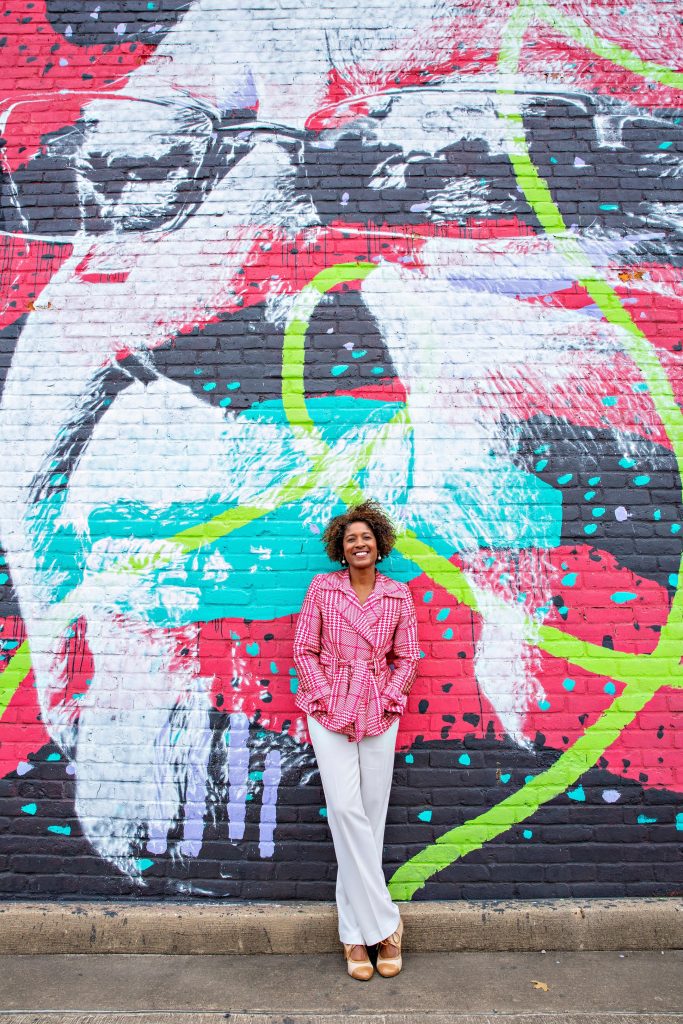 Fort Smith native and former Western Arkansas Community Foundation board member Talicia Richardson came home after living away for 20 years to become the executive director of the 64.6 Downtown nonprofit.
A woman who is always looking for ways to give back to her community, Talicia was attracted to serving on the Community Foundation's local board because its goal of improving communities through smart giving was aligned with both her personal and professional goals.
"Philanthropy is important because it bridges the gap between public engagement and private resources," she said. "It can come from individuals or organizations that recognize community needs and work to meet those needs."
Public engagement is one of Talicia's special talents. At 64.6 Downtown, they practice creative placemaking. Placemaking is a hands-on approach for improving a neighborhood, city or region and inspires people to collectively reimagine or reinvent public spaces as the heart of every community. They do this by bringing events to town, creating parks and fostering an appreciation of artists and artworks. 64.6 Downtown works to transform community assets into economic development opportunities. "Unexpected" is one successful example of creative placemaking that has drawn international artists to town for a week to generate experiences downtown.
"We draw attention and awareness to arts and culture," she said. "That drives tourism, plus draws the eyes of people who want to do business downtown."
To learn more about the work being done at the Western Arkansas Community Foundation, you can follow them on Facebook or contact westernarkansas@arcf.org.