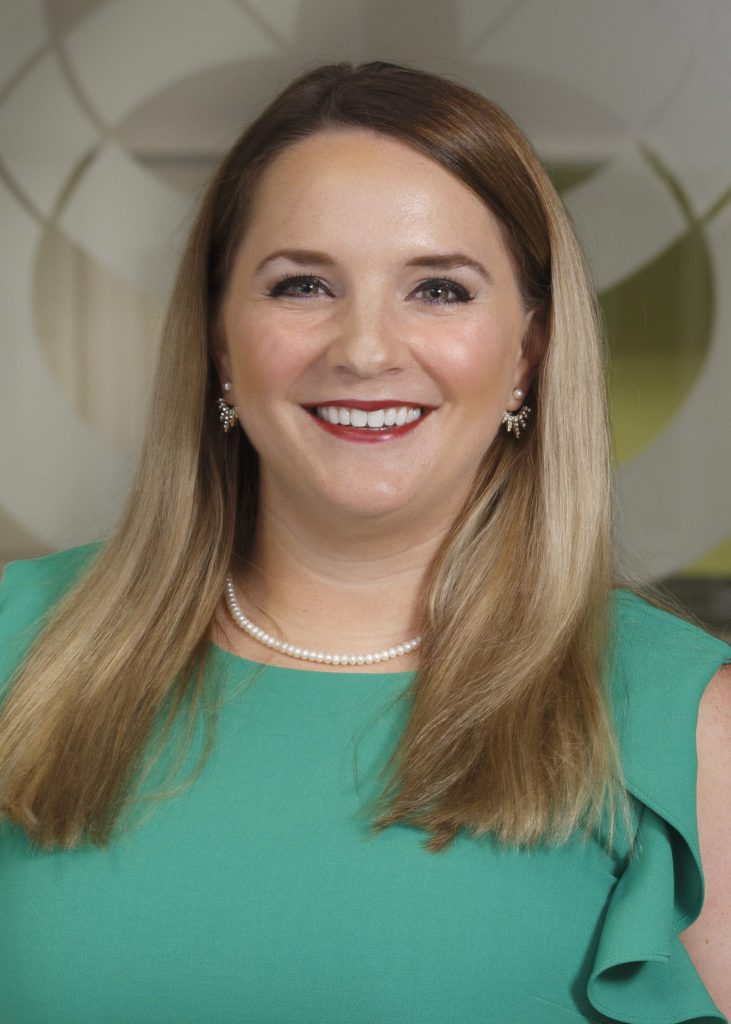 Little Rock, Ark. (Oct. 7, 2020) – Alexandra (Allie) Rodery Rouse, J.D., M.P.S., has been named Arkansas Community Foundation's director of Planned Giving. Recently passing over $442 million in assets, the Community Foundation offers tools to help Arkansans protect, grow and direct their charitable dollars.
"Allie's legal and nonprofit experience combine for a perfect fit in managing planned giving operations for the Foundation," said Heather Larkin, Community Foundation president and CEO. "She will be working with attorneys, CPAs, financial advisors and bank trust officers whose clients benefit from the Foundation's charitable gift services."
A native of Piggott, Rouse most recently was deputy chief of Legislative and Intergovernmental Affairs at the Arkansas Department of Human Services (DHS). Previously she was deputy Human Resources chief, and chief of staff at DHS. Before joining DHS, Rouse was policy advisor at the Arkansas Department of Environmental Quality, deputy prosecuting attorney for Pulaski and Perry counties, and judicial law clerk to the Sixth Judicial Circuit, Third Division.
Her nonprofit experience includes work with the Arkansas Nonprofit Alliance, the World Disaster Management Community College in Kanana, South Africa, and Partners for Inclusive Communities in Little Rock. Rouse earned a juris doctor degree in 2014 from the University of Arkansas at Little Rock Bowen School of Law, a master's degree in Public Service in 2014 from the University of Arkansas Clinton School of Public Service and a Bachelor of Arts degree in English in 2009 from Arkansas State University. She is the daughter of Mr. and Mrs. Rick (Cheryl Nicholas) Rodery, both originally from Piggott.
For more information about the Foundation's work with professional advisors, visit www.arcf.org/advise or call 501-372-1116.
###
Arkansas Community Foundation offers tools to help Arkansans protect, grow and direct their charitable dollars as they learn more about community needs. By making grants and sharing knowledge, the Community Foundation supports charitable programs that work for Arkansas and partners to create new initiatives that address the gaps. Since 1976, the Community Foundation has provided more than $310 million in grants and partnered with thousands of Arkansans to help them improve our neighborhoods, our towns and our entire state. Contributions to the Community Foundation, its funds and any of its 29 affiliates are fully tax deductible.