IMMEDIATE IMPACT
CHARITABLE DISTRIBUTION FUNDS PROVIDE IMMEDIATE IMPACT
A charitable distribution fund is ideal for people who want to support a short-term project or take action quickly on an identified need. Charitable distribution funds are not invested in the markets, so the entire balance is available to grant to the charity of your choice at any time.
Charitable Distribution Fund – $1,000 minimum
LONGTERM
PERMANENTLY ENDOWED FUNDS PROVIDE LONG-TERM SUPPORT
For those who take a long-term approach to philanthropy, an endowment offers longevity and stability. Endowments are permanently invested with only a portion of the fund used annually for grantmaking. The remaining funds are reinvested for the future, so long after you're gone, the endowment will continue to support the causes you care about.
Download this one-pager to learn more about how an endowment works.
Endowment – $10,000 minimum
BOTH
QUASI-ENDOWED FUNDS PROVIDE DEEP IMPACT AND CONTINUED GROWTH
The quasi-endowed fund was designed for people who want to enjoy the excitement of giving larger grants now along with the benefit of investing for future growth. These funds are invested in the markets to keep them growing, but there's no limit on the amount that can be granted from your fund to the organizations you choose as long as the balance remains above $50,000 for three years.
Download this one-pager to learn more about about how a quasi-endowment works.
Quasi-Endowed Fund – $100,000 minimum
Next, determine the Charitable Fund Type that best fits your needs.
Depending on the amount of impact or flexibility you want to have, there are several options for creating your fund at the Community Foundation:

DONOR ADVISED
Donor advised funds or endowments allow you (and others you choose) to recommend grants to a variety of charitable causes. Each year, you can identify new causes to support or continue to be involved with charities you've supported in the past. Donor advised funds are the best option for donors who like to take a hands-on approach to giving or who want to involve the whole family in decisions about giving.
Download this one-pager to learn more about establishing a donor advised fund at Arkansas Community Foundation.
Read more about the benefits of creating a donor advised fund and partnering with Arkansas Community Foundation.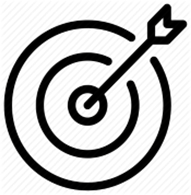 DESIGNATED
A designated fund or endowment allows you to support particular charities or schools on an ongoing basis. You select the organization you want to support, and the Community Foundation will make annual grants from your fund to the organization you specify. Designated funds work well for donors who want to support a favorite charity for the long-term.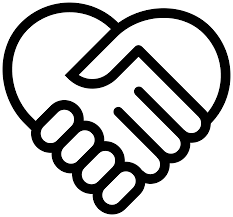 ORGANIZATIONAL
Similar to a designated fund, an organizational fund/endowment supports a particular nonprofit organization. However, this type of fund is set up by the organization itself to benefit its own operations (whereas a designated fund is set up by an outside donor). For more information on the benefits of partnering with Arkansas Community Foundation for an Organizational Endowment, and a list of frequently asked questions, download the Organizational Endowment FAQ.

FIELD OF INTEREST
Field of interest funds or endowments are designed to support a variety of programs within a particular charitable field or geographic area. You choose the fields you want to support and Community Foundation staff and advisory committees will handle the details of grantmaking within the parameters you provide. Field of Interest Funds are the choice for donors who want to make a deep impact in a single area.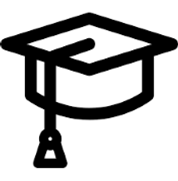 SCHOLARSHIP
Scholarship endowments provide financial support for students seeking higher education. You choose the selection criteria for your scholarship, and the Community Foundation will convene a committee to select a recipient from among eligible applicants. Scholarship funds are designed for donors wishing to support the educational development of individual students.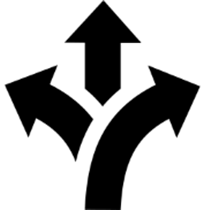 FOUNDATION-DIRECTED
Greatest need funds or endowments are designed to meet the changing needs of Arkansas and its communities. Grants are selected by Community Foundation staff and advisory committees to make the greatest impact at a given time. Unrestricted funds are ideal for donors who want to give back to the community at large and have a wide range of charitable interests.
Our signature Giving Tree Endowments are considered unrestricted. Find out more about how a gift to your local Giving Tree Endowment can help you meet your charitable goals.
Understanding Administrative Fees
Our minimal administrative fees support the overall mission of the Community Foundation – to engage people, connect resources, and inspire solutions to build community. They enable us to serve both our donors and our community well.
SHARE
Fees cover all costs associated with fund support and administration, including receipt and tax acknowledgement of contributions, grant processing, investment oversight and an array of customized donor services, such as research about issues or specific organizations and strategic giving planning.
In addition to supporting donor services, Community Foundation fees strengthen our capacity to serve our community and simplify the work of nonprofits serving a broad spectrum of local needs. They allow us to commission data and research on the critical needs of our state, engage in leadership initiatives around important local causes, and serve the unique needs of all 75 counties in Arkansas.
As a nonprofit grantmaking organization (rather than a for-profit investment firm), the Community Foundation does not profit from our services. Our shareholders are Arkansans themselves. When choosing us as a giving partner, donors can take comfort in knowing their support is being leveraged and multiplied for the good of our state's communities.
MINIMUM FEES
A minimum annual fee of $100 will be applied to Permanently Endowed Funds.
A minimum annual fee of $500 will be applied to Quasi Endowed Funds.